Oh man, I can barely keep up with 2010! Thankfully I've been spending a lot of time in my car lately and have had a chance to listen to a lot of new tunes. Some of my favorites:


The Radio Dept - Clinging to a Scheme
Third proper album from this amazing indie pop band out of Sweden. Their second album was a disappointment after the amazing debut record, "Lesser Matters." This new one, while not quite as huge and ambitious as that first record, is full of brilliant beats and soothing rhythms. They seem to have found a really happy medium between the static noise they experiment with in their EP's and the more traditional rock/pop stuff.

I've been a fan of these guys forawhile. Their hushed vocals right above the music reminds me of Broken Social Scene (to wit: one of the songs below features some out-of-nowhere horns that rock!) and their lush sound puts them in line with some of today's best new music.

Check out some music-only videos below:






Portugal. The Man - American Ghetto
I'm not overly familiar with this band out of Wasilla, Alaska, but this new album is pretty amazing. It's fairly consistent throughout, employing heavy drum and bass that equals head bobbing awesomeness. Apparently they have employed a lot of different styles over the course of their five studio records since 2007 (wow!). There's a confidence in these songs that make me go back for a listen again and again to relive those slick moments, abounds in the two tracks I've highlighted below. Listen and enjoy! (I'm sure you will.)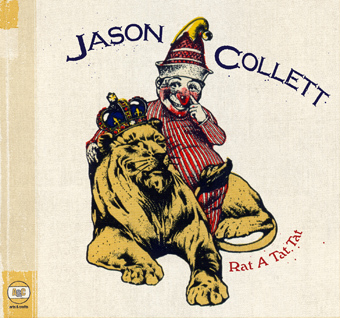 Jason Collett - Rat a Tat Tat
Broken Social Scene member and Bob Dylan impersonator, Jason Collett's followup to one of 2008's best records is not quite the step forward in Semi-Acoustic Singer Songwriter History that I had hoped it to be, but it's still quite awesome. If anything, it's too consistent. On his last record, "Here's to Being Here," Collett seemed to look at all of straight-up Rock N' Roll, find the best stuff, and cram them all into one record (this was especially unique because, with BSS, he does the reverse: Throws traditional Rock N' Roll out the window and tries different approaches..but anyway). With this new album, it's a lot more straightforward: Love songs, songs about Canada, anthems, the occasional non-whiny ballad. Basically, an old fashioned rock and roll record. It's a nice change of pace from the psychedelic dreamscapes of Beach House (which you should be listening to.)






The Album Leaf - A Chorus of Storytellers
I'm just going to be upfront this time: I love The Album Leaf. I love their mostly instrumental sound. Their beats and boops and blips mixed with rising and falling (fake) strings. Vocals - let alone an actual chorus! - was rare in previous Album Leaf records, but this new album is more of a "band" record, using the actual touring band for The Album Leaf. As such, there's a definite shift in the sound, from the laptop electronica of the past to a more Indie Rock flavor. And I'm on board! James LaValle's singing voice is not the most dramatic, but the rising tension of these songs creates some great power, while still holding onto the laidback atmospheric sounds that fans of the band have come to expect.